Car shopping has a reputation for being difficult and tedious, but here at Chip Wynn Motors, we don't think it should be! (No…seriously!)

That's why we've made it easier for you to keep an eye on that new-to-you vehicle that peaked your interest when you were browsing our online inventory. Read on to learn how we help you take the work out of car shopping!
Creating an Account
First, you'll want to create an account on our website if you don't already have one – don't worry, it's super easy!
You'll just click the button in the top right of the page under the search bar that says LOGIN.
After that, a window will pop up in the middle of your screen – if you've been to our site before and filled out a form or given us your email, you can just enter that one! Otherwise, click the button in the bottom right of the window that says Create your free account here.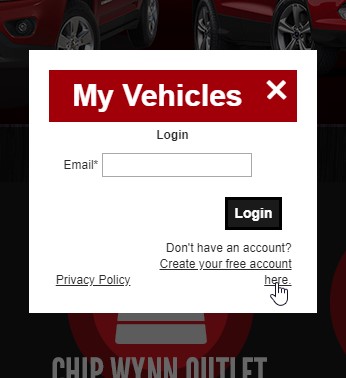 And that's it! After that, browsing and shopping is smooth sailing.

Saving Vehicles and Setting Alerts
When you're browsing and find a car you like but aren't necessarily ready to take the leap to purchase it, you simply just have to click SET PRICE ALERT and you will be notified if the price drops, and the vehicle will automatically save to your profile on our site. You'll also be able to access your alerts quickly by clicking the button in the top right that says Alerts.


We're no strangers to how car shopping usually goes, so don't worry, you can save as many vehicles as you'd like and they'll all be able to be viewed at any point if you just click the button in the top right that says SAVES.

However, because easy car shopping is so rare, we know that these features may be hard to get used to using, so we have also created a tab where you can see your recent vehicle views as well! That way if you forget to save a vehicle or set an alert after you leave the vehicle page, you can access it through this tab.
Keeping Track of Previous Saves
Lastly, we'll be sure to make it easy for you to tell if a car has been sold yet or not, so if it has, we will be sure to let you know with some big red letters!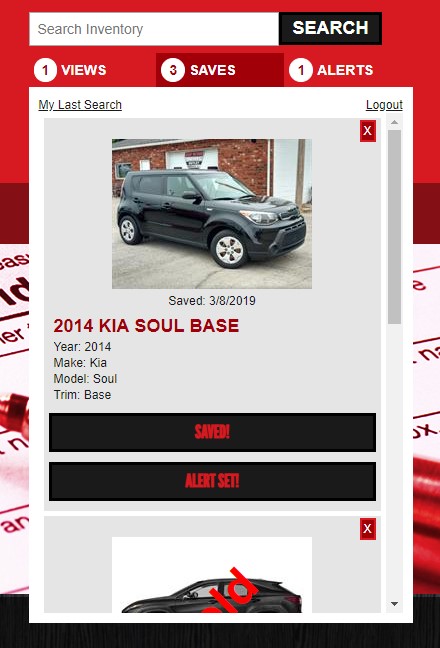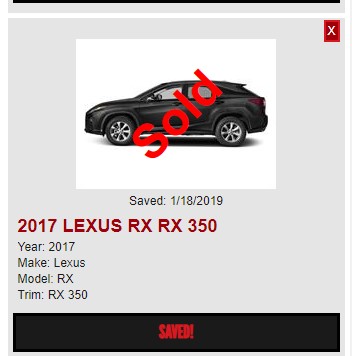 3147 Park Ave, Paducah
Paducah
KY
42001
Hours
Monday

9:00am - 6:00pm

Tuesday

9:00am - 6:00pm

Wednesday

9:00am - 6:00pm

Thursday

9:00am - 6:00pm

Friday

9:00am - 6:00pm

Saturday

9:00am - 5:00pm

Sunday

Closed